Eastern redbud seedlings
---
I have hundreds of these little suckers coming up in the slash mulch. I also have a nice one that I somehow missed killing last year, if anyone wants any...

If you are looking for a lot of these things in a small package to raise for resale, this is for you!
__________________
Doug (D.A. Hänks)
http://www.imdb.com/name/nm2955582/?ref_=fn_al_nm_1
The Only Eastern Redwood Forest in America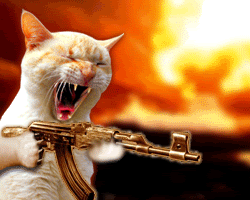 "Nuke
my
'nanners, will you?!"