Here are some pictures I snapped of some of my bananas today. They were placed in the ground a few weeks ago and cut flush at the cut marks you see. The growth represents all growth since then. The weather has been crap. 50s/low 60s by day and 40s at night with a few upper 30s. The last few days was in the upper 60s, but now we're back into the 50s for a few days. Looks like improvement might happen next weekend. Tell me what you think of these. I'm a little worried, but then again I just don't want to lose them as they could get big this year.
Musa orinoco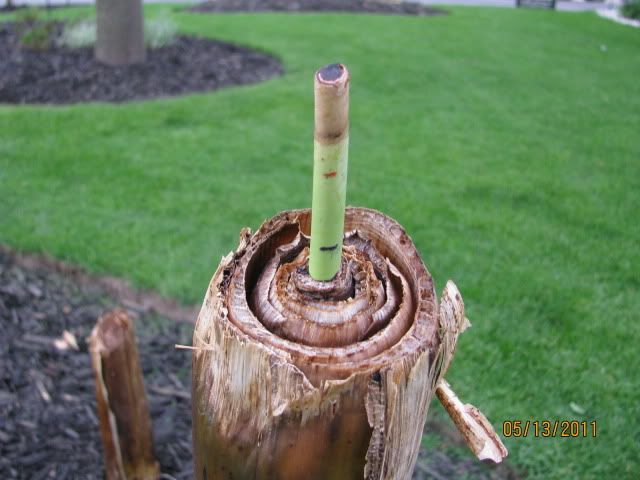 Another orinoco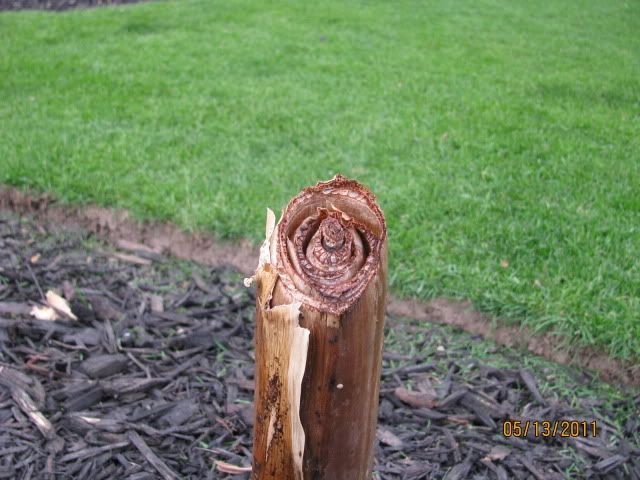 Ensete maurelii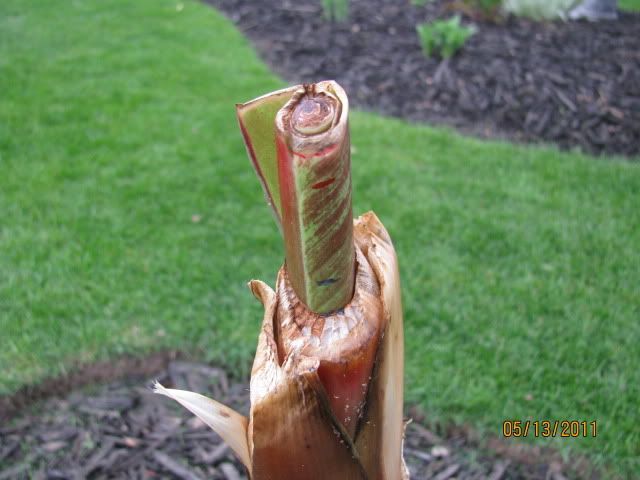 Thai black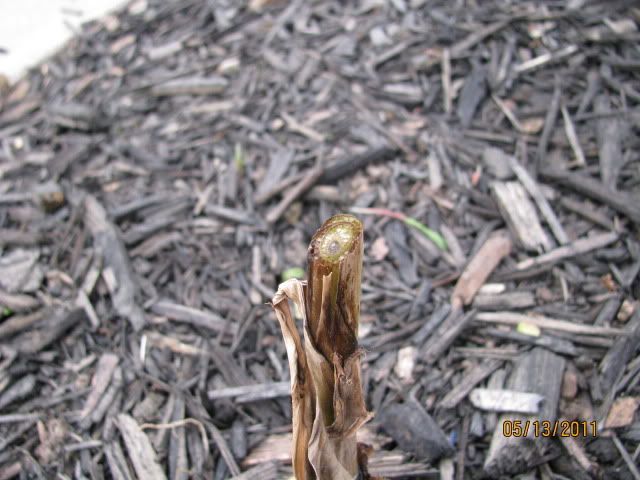 Musa basjoo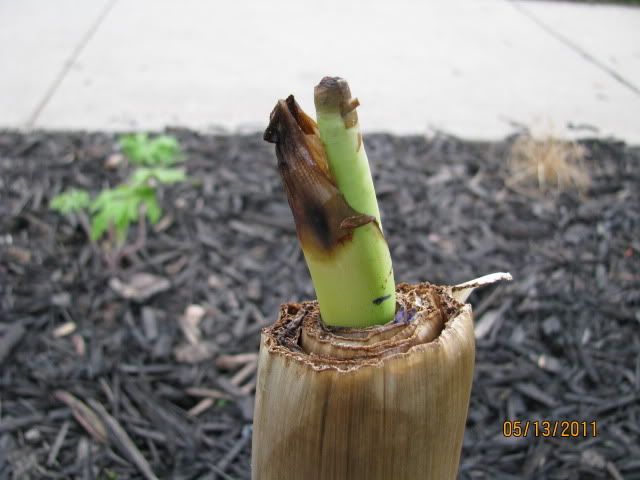 Another basjoo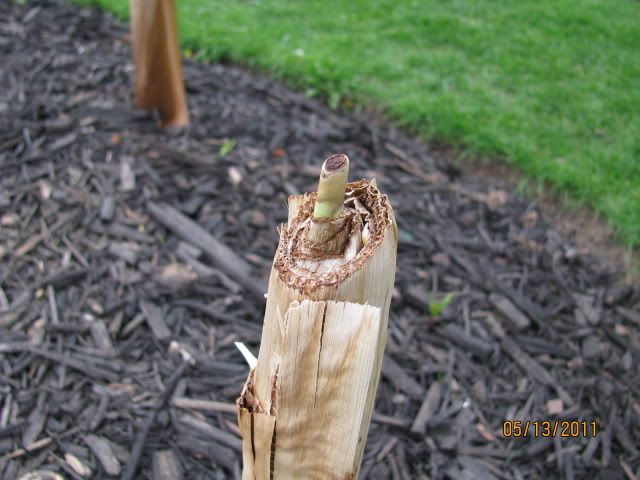 Another basjoo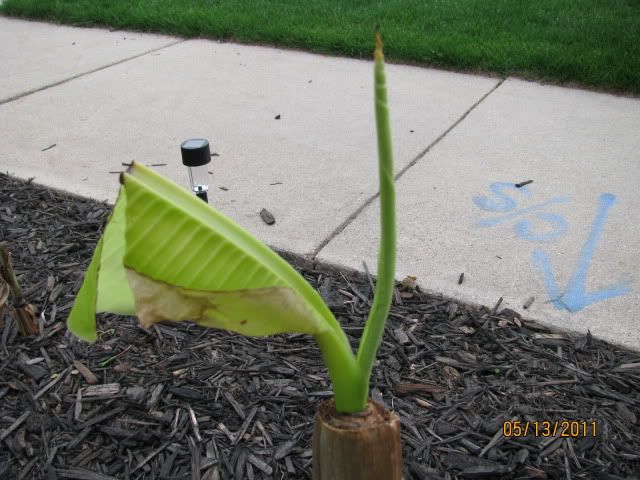 A little concerned some of the same kind are pushing WAY more than others. Need to baby them a few more weeks and then solid A+ weather will be here.
It's been a COLD spring. UGH!!