Here's a picture of my office mate "Bob":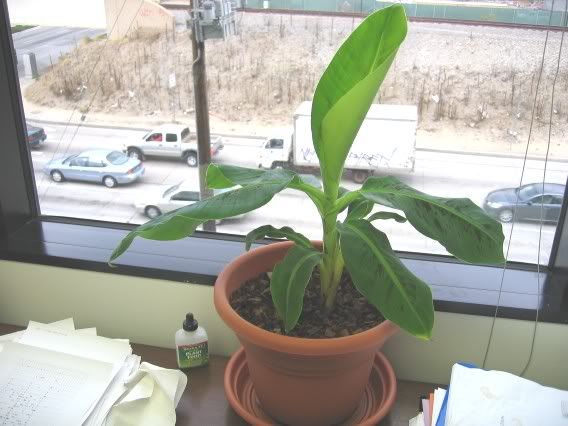 He's a pup off one of my bananas at home that I decided to bring to work. Bob's been doing pretty good. His center leaf grows at about 1 inch per day, which works out to a new leaf every two weeks or so right now.
One thing I've noticed is Bob seems to do most of his growing at night. If I measure the growing leaf first thing in the morning and then when I go home at night, there's almost no growth. But by the next morning he'll have put on about an inch or so on his new leaf.
Anyway, I thought that was interesting and never really noticed before. I assume this is normal?