I remember one time this winter temperatures plummeted into the 20s for several hours every night for about a week straight. The fear was always in the back of my mind that everything above the ground might not make it through the winter, but boy did my banana plants prove me wrong. This is what they look like today. It is all new growth.
Misi Luki / Namwah: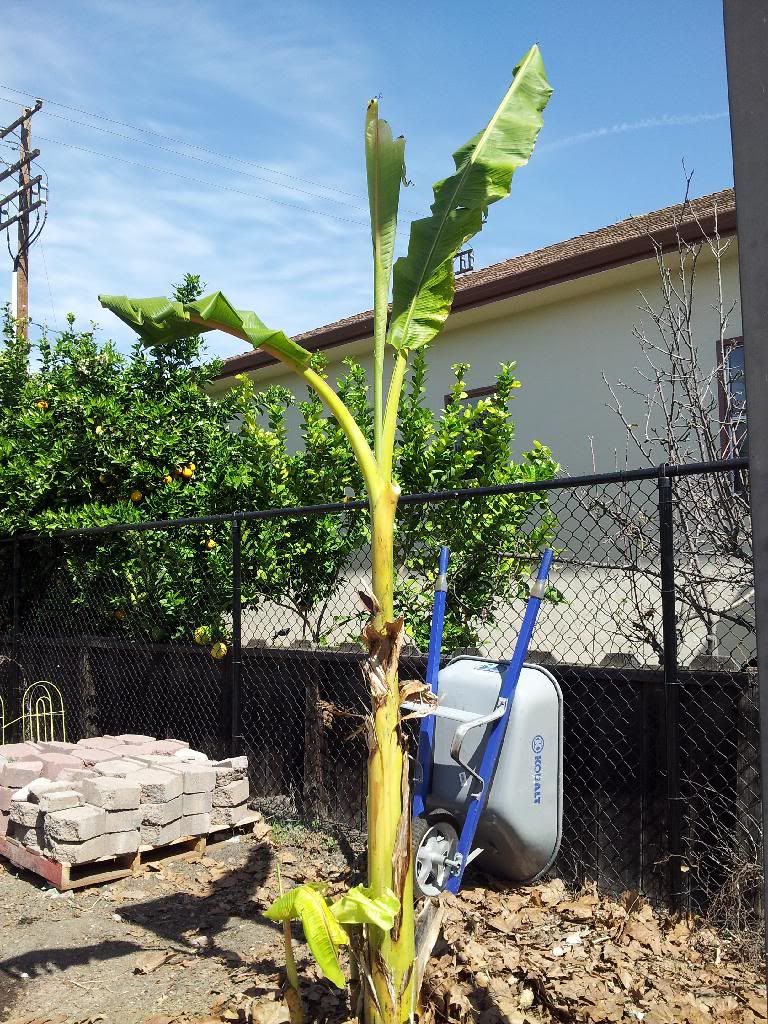 Blue Java: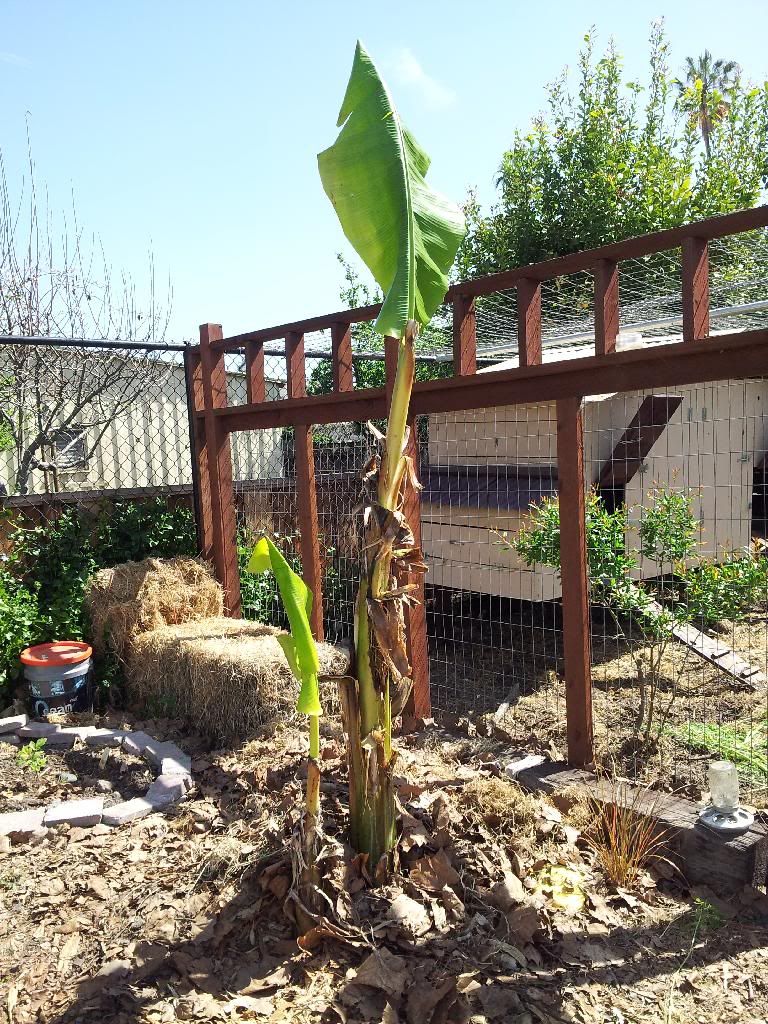 Even the sickly Pisang Ceylon survived: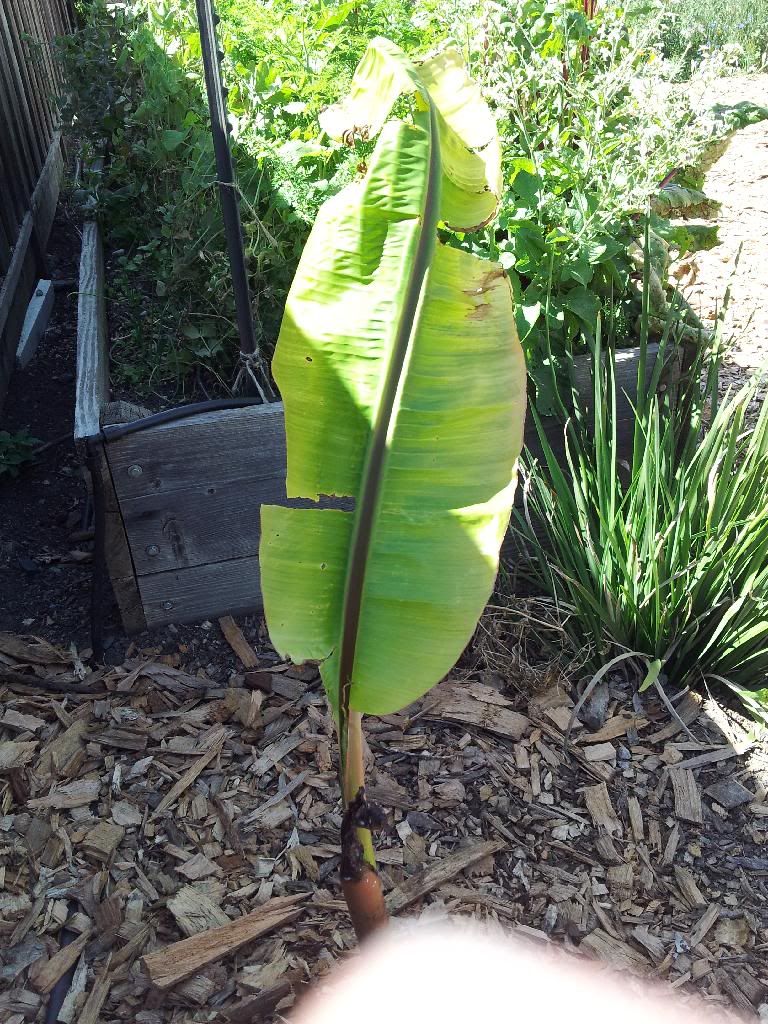 These are tough plants. The only casualties are two Blue Java pups and one Misi Namwah pup. I'm now thoroughly convinced that they can handle just about anything the Bay Area can throw at them. Even if it does involve a polar vortex.