I noticed that days were getting longer and that we are under a couple months away from the usual last frost so I decided to go ahead and take my ensete maurelii bananas and bring them into a warmer room by the window so they can start growing.
Even with the fungicide sulfur powder, there was still quite a bit of rotting however there's still a good amount of weight and I do understand that it takes 6-8 weeks of growth to get to a decent size to bring back outdoors which is why I am activating them now.
The soil I have has not been watered at all because I want to make sure that I don't end up rotting the corms.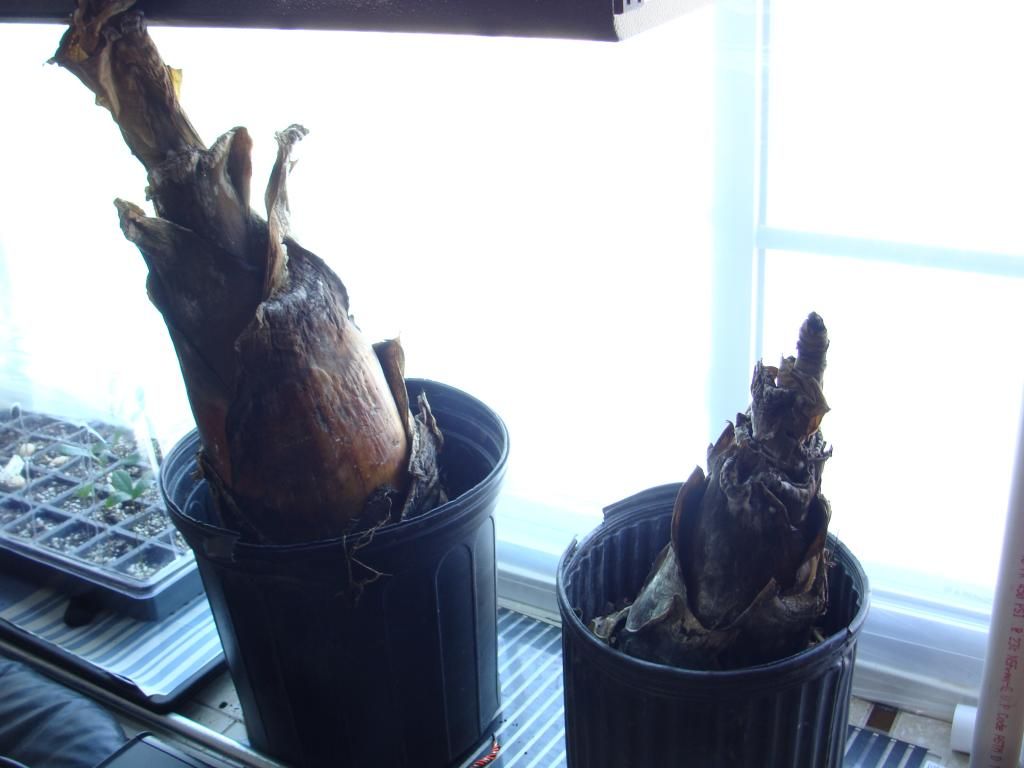 After cleaning them up a bit.