Info:Choking
From Bananas Wiki
Choking
"Choking" refers to the flower opening and producing hands of bananas before it exits the pseudostem normally.
Sometimes the inflorescence is sort of at the top of the pseudostem, facing up (instead of hanging down), sometimes the inflorescence remains inside the pseudostem, and sometimes the inflorescence will break out and emerge sideways through the side of the pseudostem.
Choking may be caused by stress, and cooling temperatures are another factor that may induce choking.
Some varieties of bananas are more prone to choking than others, one example is Rajapuri.
Photos
Here are some photos of banana plant choking, thanks to Jon Verdick at http://www.WeBeBananas.com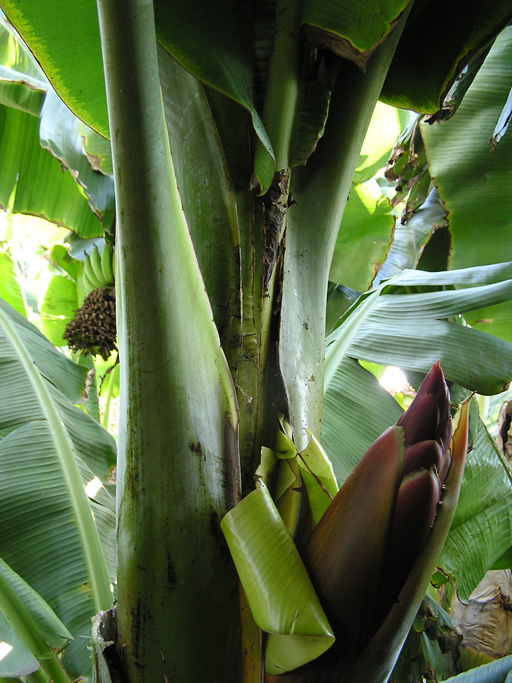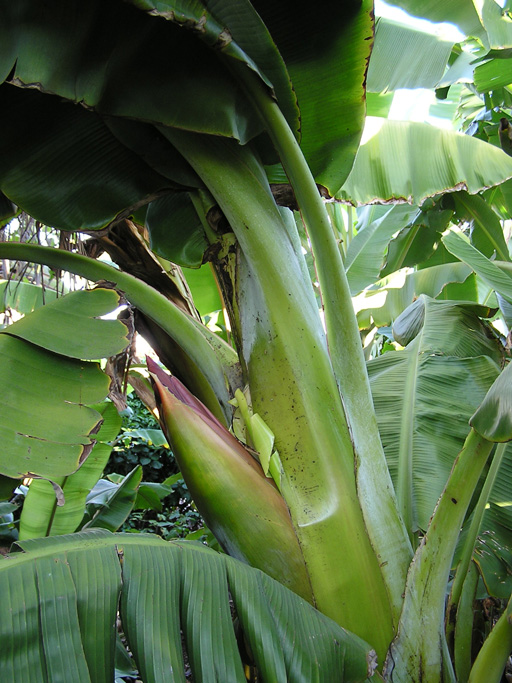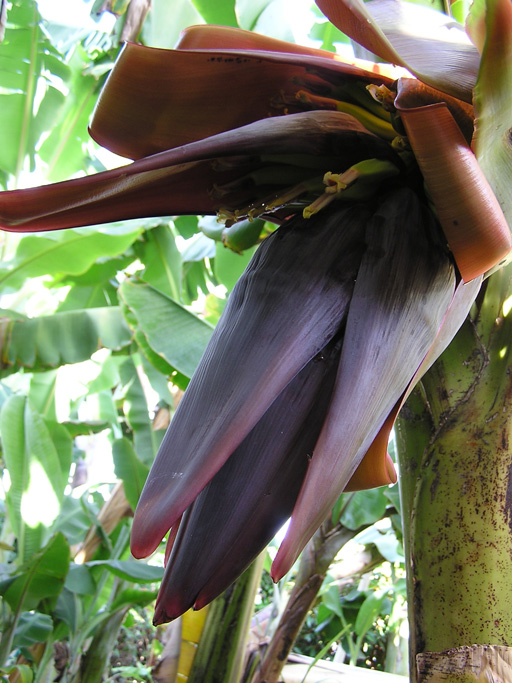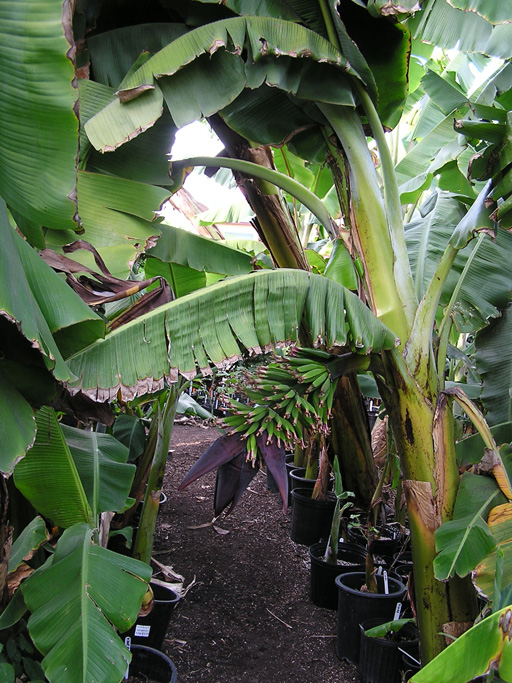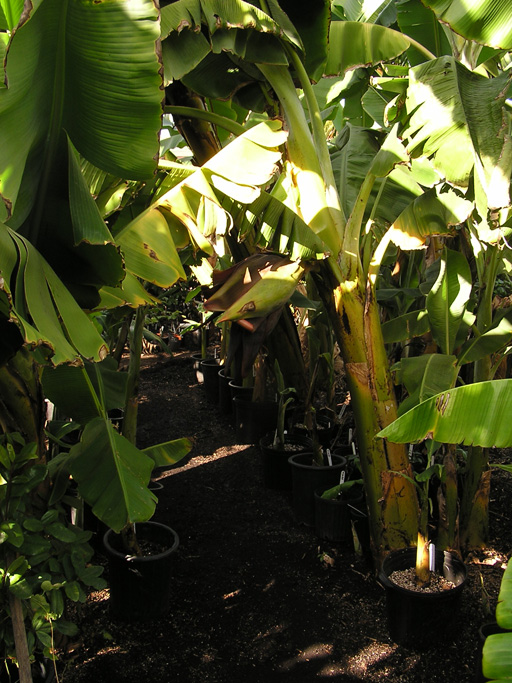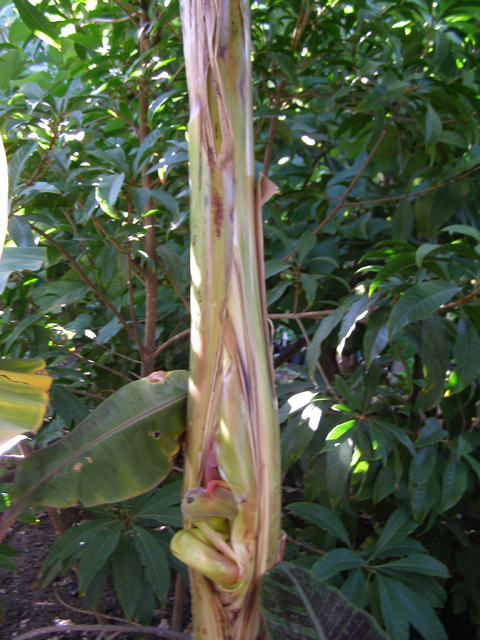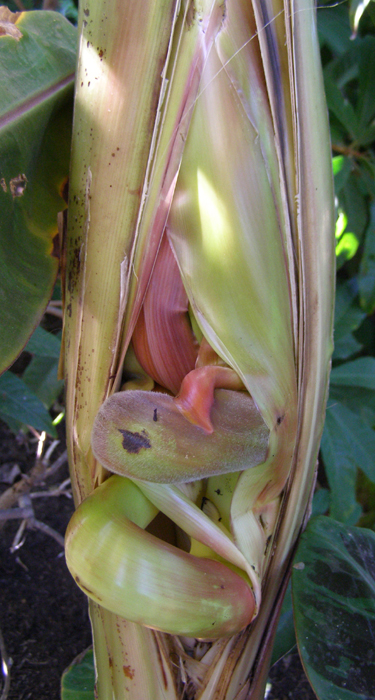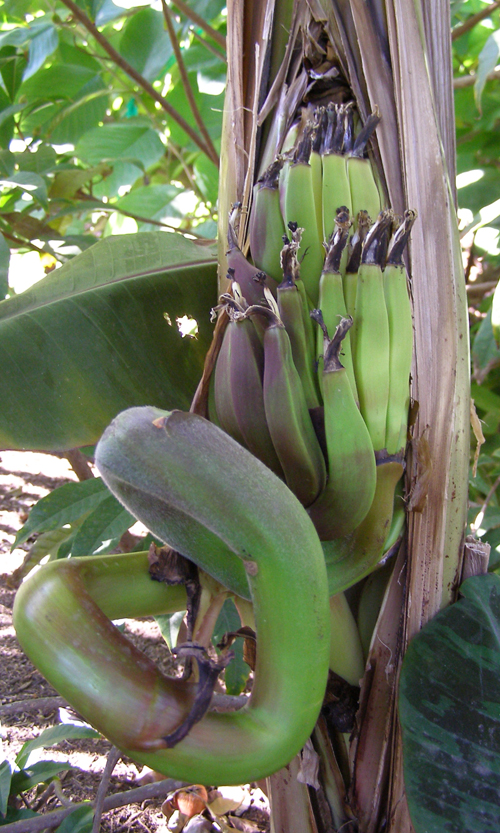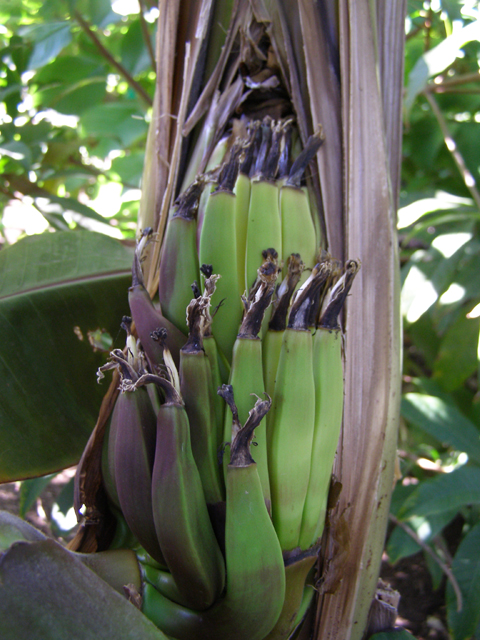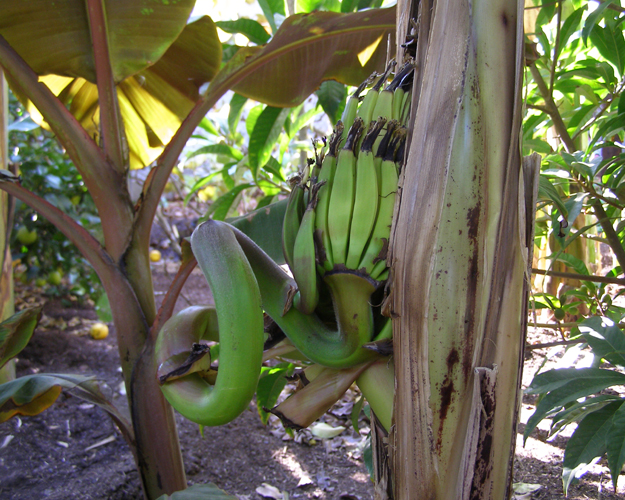 More banana choking photos. These that follow are linked in from http://www.HawaiiFruit.net
References