this year i planted a 1,5 year old washingtonia robusta in the garden and it growed great last summer but then the winter came. this winter was the coldest winter in 13 years and my little washingtonia, which had never seen any frost was completly unprotected.
all the leaves were brown and mushy , just like the spear.
I dug him out and putted it in a small little pot in the livingroom, and now, a week later IT IS GROWING!
I m really suprised because this year it got his first divided leaves and a washingotnia is cold sensitive.
it was cold enough here to skate on lakes and even driving on smaller lakes, with on some places ice of more than 20cm!
here you see the temperatures, 0c is around 31F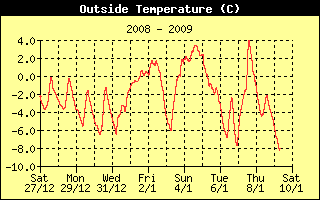 here you see it in su mmer: