| | |
| --- | --- |
| caliboy1994 | 06-05-2019 12:52 PM |
---
Aquaponic fruits and vegetables

I built this bad boy about a month and a half ago and got it cycled. It's currently home to 25 goldfish and a small zucchini plant.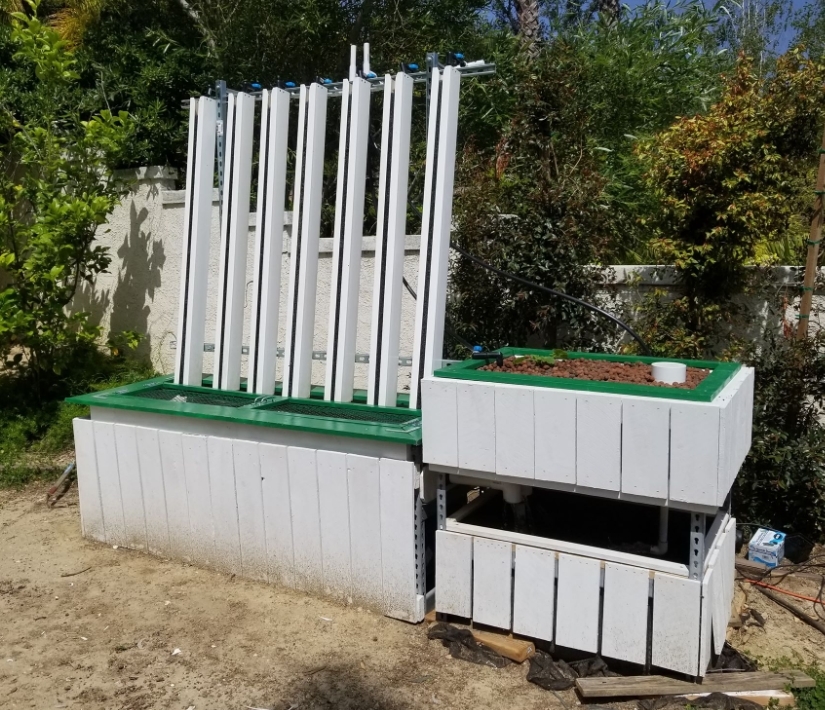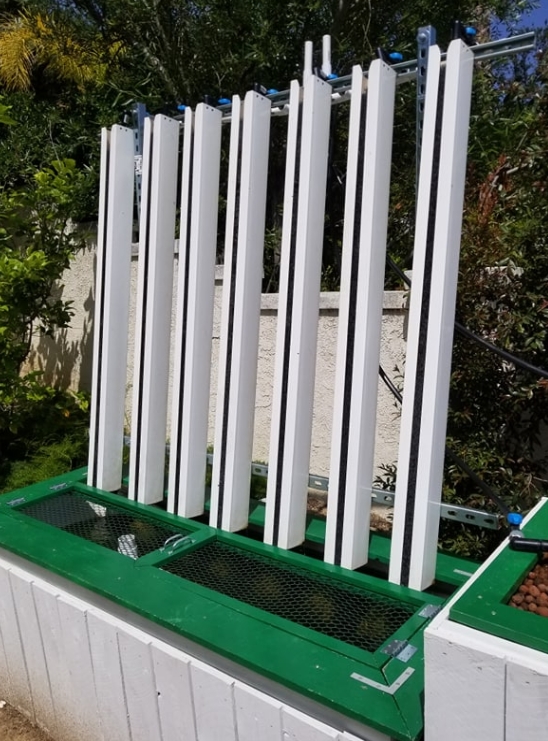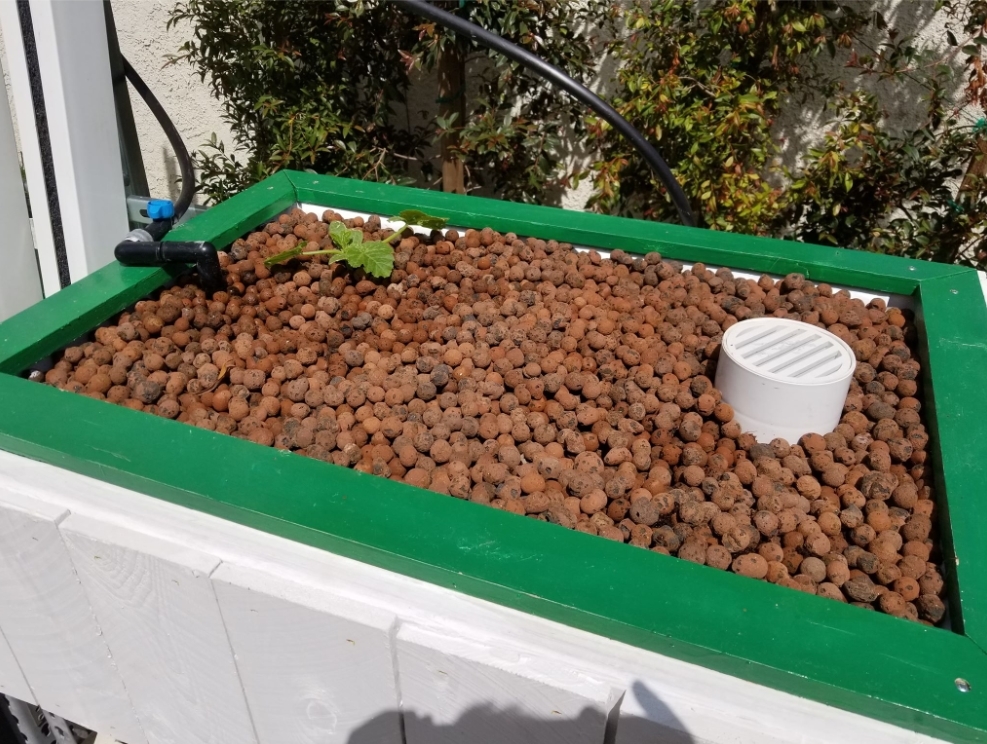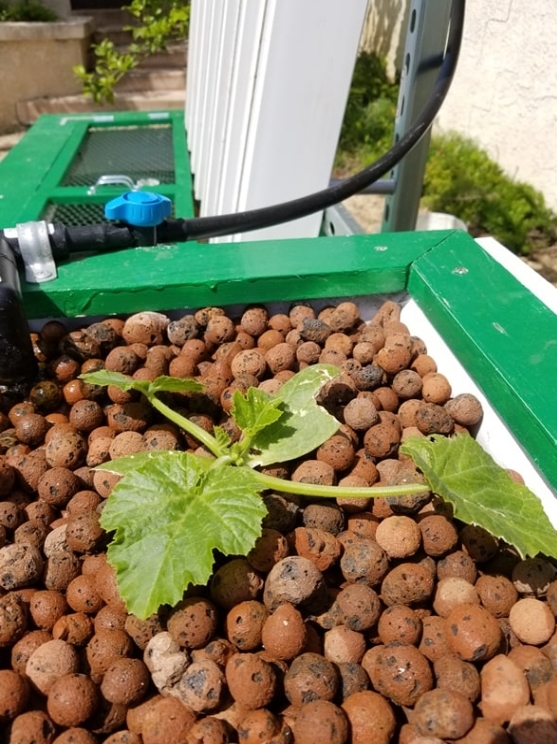 When at full capacity, it will be able to host about 25 lbs of tilapia and about 80 plants. The towers are ZipGrows - I have been growing with them for a while and they are excellent for growing leafy greens, herbs, and strawberries. The media bed is filled with Hydroton and is going to be good for tomatoes, eggplants, melons, squash, etc. during the warmer months and root crops such as carrots, onion, and radish during the cooler months.
The system is outfitted with an electric heater to maintain warm water temperatures for the tilapia, a reverse osmosis filter to top it off with purified water, and a float valve to automate top-offs. I also built and installed two screen doors to keep critters out of the fish tank.
I put 30 goldfish in the aquaponic system as a test to rule out any weird contamination or disease issues. I lost a few to an opportunistic fungal infection (which is normal), but the rest are healthy. This is a good indicator to me that I will soon be ready to order a batch of Mozambique tilapia fingerlings to stock up the system with.
I'll be posting updates on my aquaponic adventures on this thread. I manage multiple systems for my job, many of which are mature and productive, so there will be more to come. Cheers! :bananas_b
P.S. One of my eventual goals is to grow bananas aquaponically. Hopefully soon!
| | |
| --- | --- |
| caliboy1994 | 06-08-2019 02:42 PM |
---
Re: Aquaponic fruits and vegetables

Media bed and half of a tower are planted! Here in the media bed we have:
'Emerald Delight' zucchini that was planted prior
Ichiban-type Japanese eggplant
'Ace 55' canning tomato
Assorted multicolored cherry tomato varieties
English marigold
Four nasturtium starter plugs (buried in the bed - I am going to try and see if I can get them to germinate directly in the bed as oppopsed to a plug tray)
And in the half-tower:
Petunias (companion plant that repels various pest insects)
Mexican/French marigold (also a companion plant)
Chives (obviously an herb, and being an allium, its flowers also repel many pest insects)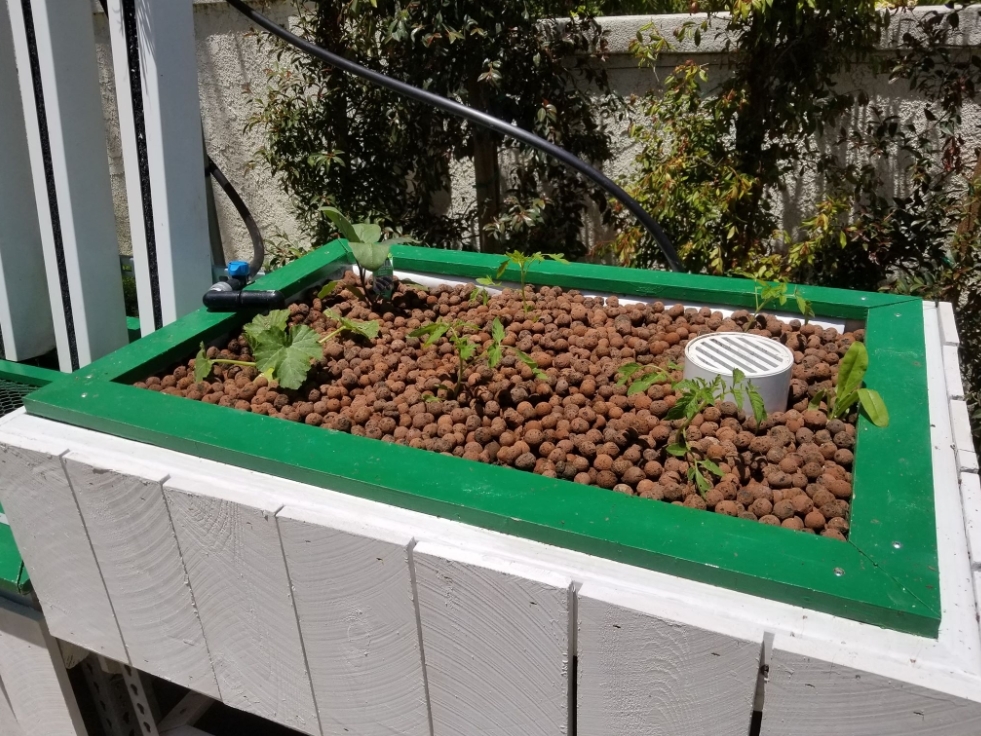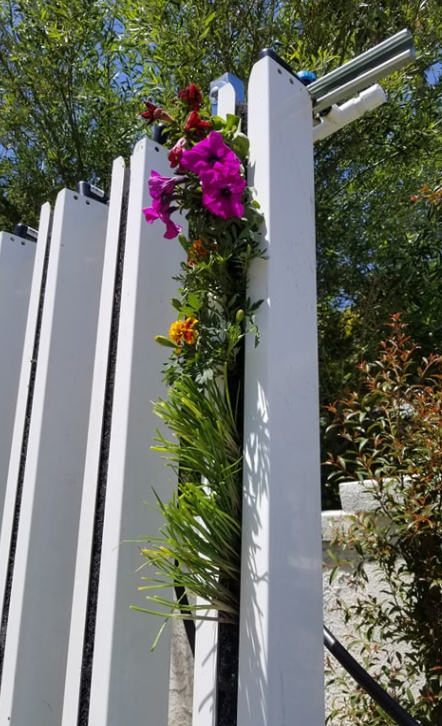 Another half tower of herbs and a full tower of 5 different pepper varieties are coming next!
| | |
| --- | --- |
| caliboy1994 | 06-27-2019 01:38 AM |
---
Re: Aquaponic fruits and vegetables

It's been a minute, and I come bearing a major update!
The tilapia arrived last week! I ordered 50, and unfortunately one arrived dead (the vendor was very cool about it and they refunded me a few bucks). The others are very healthy though, and I have not discovered any more dead ones. With feeder goldfish, the mortality rate is oftentimes around 5% a week out as latent infections present in pretty much every aquatic environment seize upon the opportunity to infect and kill stressed out fish. Yet, these guys seem quite bulletproof despite how small they are - they barely showed any signs of stress after the introduction to the system! The UV sterilizer I have running on my system at the moment is definitely helping as well - it is zapping any nasty pathogenic microorganisms present in the water column. Their adult size is typically around 2 lbs, but since my system is relatively small they may not grow to be as large as that (although I can ABSOLUTELY expect table sized fish).
The strawberry tower at one of my job sites is also starting to bear heavily. I am there twice a week and have been harvesting 5-10 strawberries each time. 'Allstar' is doing particularly well, it's absolutely
loaded
with fruits and still sending out flower clusters. Too bad more than half of the tower is planted with junebearers, as this job site is located in West LA and the climate there is absolutely perfect for year round strawberries. I am thinking of starting one or more other towers with day-neutrals.
More updates to come... :lurk:
| | |
| --- | --- |
| caliboy1994 | 06-27-2019 11:59 PM |
---
Re: Aquaponic fruits and vegetables

An update on the plants in my home system! The media bed plants are doing great and are just starting to put out flowers. I also planted the remainder of the companion plant/herb tower with oregano, thyme, and rosemary.
I also moved the Blue Java bananas and potted Italian large leaf basil next to the system so that I can water them from it. Aquaponic water is basically liquid fertilizer!
All times are GMT -5. The time now is

04:17 PM

.
Powered by vBulletin Version 3.6.8, Copyright ©2000 - 2022, Jelsoft Enterprises Limited.

All content © Bananas.org & the respective author.