I had a few minutes to kill before the barber opened so I wandered into the Latin section of a grocery store called Food Lion.
I bought a patacone/tostone press. I will give it a shot tonight and post a report.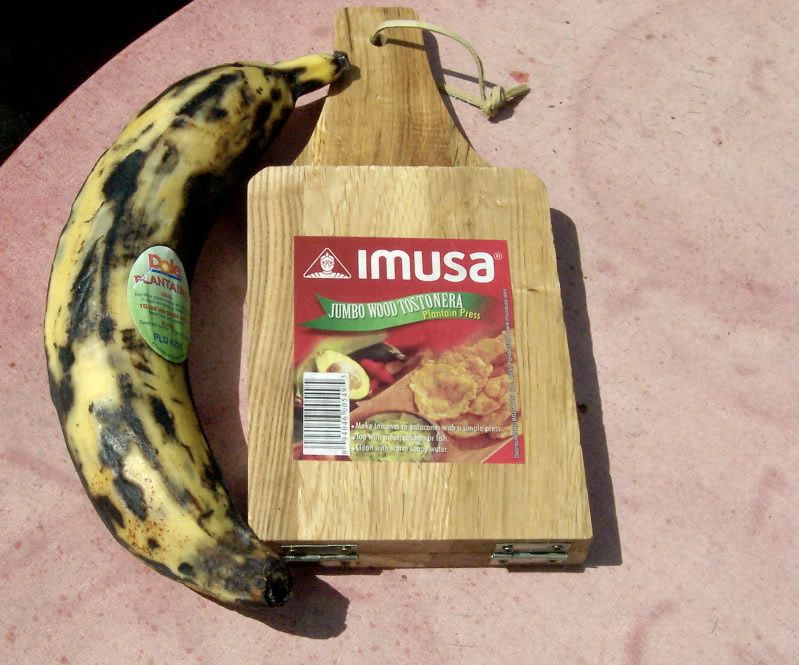 It even had a neat graphic on the back.