| | |
| --- | --- |
| The Hollyberry Lady | 10-04-2010 07:39 PM |
---
Re: In Memoriam: Tog Tan

Ok then, thanks guys...


but by Spring I could be too attached to give it away...so don't say I didn't try to give it to
you Bob! :ha:


My windows are very bright, even over Winter...plus I have the Halide...so I bet it keeps on growing throughout the cold months.


Of course I'll show ongoing shots...


: )
| | |
| --- | --- |
| bananarama2 | 10-04-2010 08:54 PM |
---
Re: In Memoriam: Tog Tan

I think what we are all saying that a gift of a thriving plant in spring beats a possible gift of "future compost" now. LOL
| | |
| --- | --- |
| Dalmatiansoap | 11-01-2010 03:41 PM |
---
Re: In Memoriam: Tog Tan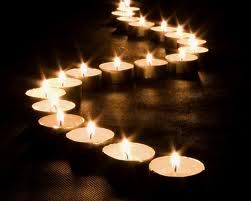 | | |
| --- | --- |
| island cassie | 11-01-2010 03:55 PM |
---
Re: In Memoriam: Tog Tan

I have Ensete from seed that Tog sent me, and they are planted all over - in friend's gardens, in the grounds of hotels and restaurants - his memory is everywhere but it still brings a tear to my eye!
| | |
| --- | --- |
| Jack Daw | 11-01-2010 06:15 PM |
---
Re: In Memoriam: Tog Tan

This is your day, Tog!
Hope you're doing alright there, pallie!
| | |
| --- | --- |
| saltydad | 11-01-2010 06:23 PM |
---
Re: In Memoriam: Tog Tan

Bless you Tog Tan. Keep smiling on down at us.
| | |
| --- | --- |
| Tog Tan | 12-22-2010 12:02 PM |
---
Re: In Memoriam: Tog Tan

Hi all,

It's me, Tog's daughter, Stefanie. I didn't want to shock you all by having 'him' login, but I have to say that I'm really touched that some of you still thinks of him and are still posting in this thread.

Oh wells, I suppose I'm feeling rather sentimental today when I Googled up 'Tog Tan'. Someone did ask if I was ok in one of the posts. I supposed we have all moved on but he is still in our minds and heart.

He is still often in parts of my daily conversations like he is still alive.. Call me silly but sometimes I feel that he is still around (not in that haunting kinda way), like on a long holiday or something, and I'm sure on many occasions he is still watching over me.

But really, I just wanted so say that I'm really touched and proud that my dad had touched the hearts of so many of you, whom I'm guessing he have never even met. And also, thank you for the cards you guys have sent although it took me more than a year to say this. But honestly, I didn't have the heart to open some of the emails sent till today.

Anyways, Merry Christmas everybody, on behalf of my dad (who isn't a believer in Christmas anyways) and the rest of my family!
| | |
| --- | --- |
| Bananaman88 | 12-22-2010 03:44 PM |
---
Re: In Memoriam: Tog Tan

Thanks and Merry Christmas to you as well.
| | |
| --- | --- |
| harveyc | 12-22-2010 10:43 PM |
---
Re: In Memoriam: Tog Tan

Great to here from you, Stefanie. Hope you had some success in selling your dad's stash of model cars. That was an amazing part of him I hadn't known about until you shows those stacks and stacks!

Tog had suggested that I come over during a December to see the flower show in Bangkok so I've been thinking about him more these days. Sure wish I had got the chance to meet him in person. In other ways I think about how he encouraged me in my endeavors so I move ahead even if my wife thinks I'm crazy! :D

Stefanie, in some messages I had with Tog he had mentioned a uniquely-shaped mangosteen which was developed there (he claimed it was the only worthwhile thing the government had done there, haha) and he was going to send seeds until he found out his crop had failed two years ago. I had a friend who traveled in Malaysia this past summer and I asked him to investigate. He came up empty-handed, however, as his grower friend there never heard of such a thing. If you could, I'd greatly appreciate some leads on this.

Thanks and Merry Christmas!
| | |
| --- | --- |
| Caloosamusa | 12-23-2010 06:51 AM |
---
Re: In Memoriam: Tog Tan

Merry Christmas to you Stephanie,

Thank you for posting the update, I hope things go well for you, as Tog is an important memory for many of us.

May God bless you, may his face shine upon you, and give you Peace.
:jalapenonaner:
| | |
| --- | --- |
| Dalmatiansoap | 05-14-2011 02:50 AM |
---
Re: In Memoriam: Tog Tan

| | |
| --- | --- |
| harveyc | 05-14-2011 06:13 AM |
---
Re: In Memoriam: Tog Tan

You know, Ante, when you posted an update to the member participation thread the other day, I came and visited this thread. Even if my nanners weren't doing much it was always fun to hang out here to see what Tog was discovering and sharing.
| | |
| --- | --- |
| harveyc | 05-16-2011 05:25 PM |
---
Re: In Memoriam: Tog Tan

Robert from the International Varanid Interest Group contacted me yesterday trying to learn more about Tog's monitor lizard discoveries which have not been published, etc. Stefanie did get in contact with him this morning but if anyone in our group ever had any direct communication with Tog regarding these reptiles, please send me a PM or post here so that Robert may get in contact with you.
| | |
| --- | --- |
| saltydad | 05-16-2011 05:27 PM |
---
Re: In Memoriam: Tog Tan

I received his note via Flickr. Hope someone can help get Tog the posthumous recognition he deserved.
| | |
| --- | --- |
| harveyc | 05-16-2011 06:09 PM |
---
Re: In Memoriam: Tog Tan

By the way, this year I plan to finally institute a nanner labeling method suggested by Tog to me a few years ago. He said he used a bamboo stake with the variety name stuck in the top of the sign (splitting the pole, I assume). I cut some skinny bamboo species at dad's a couple of weeks ago.
| | |
| --- | --- |
| Taylor | 06-16-2011 03:55 PM |
---
Re: In Memoriam: Tog Tan

2 years. Never forget.
| | |
| --- | --- |
| momoese | 06-16-2011 04:22 PM |
---
Re: In Memoriam: Tog Tan

Wow 2 years already..
| | |
| --- | --- |
| saltydad | 06-16-2011 04:34 PM |
---
Re: In Memoriam: Tog Tan

I have to say that for the past 2 years, whenever I thought of Tog, it was with a lump in my throat and a prickle in my eyes. Yet now I'm remembering more and more of his sense of humor, of his enthusiasm for the plant (and animal) world we all share, and for his generosity to all of us. Stephanie, if you read this, know that your Dad instilled in us many of his traits that we so admired. That well may be Tog Tan's greatest gift of all to us.
| | |
| --- | --- |
| harveyc | 06-16-2011 04:38 PM |
---
Re: In Memoriam: Tog Tan

I certainly have several "what if" moments, wishing I had more time to chat with Tog, but I mostly remember the support he gave me when it was needed and the way he lifted me and others up. I hope all of us are better today for having known Tog.
All times are GMT -5. The time now is

10:05 AM

.
Powered by vBulletin Version 3.6.8, Copyright ©2000 - 2021, Jelsoft Enterprises Limited.

All content © Bananas.org & the respective author.