I posted a while back looking for fresh Ensete Glaucum seeds. I didn't find any but I was fortunate to get a reply offering fresh Ensete ventricosum seeds. I received an envelope with about 4 really fresh bananas and I pulled the seeds out. Here is what happened.
I also purchased 10 seeds from a seller in the UK and they are not included in the counts and are the far right in the pictures.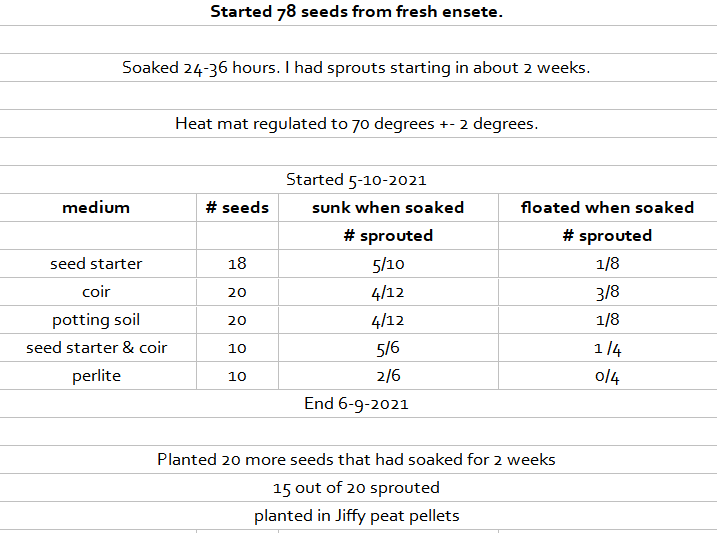 A couple weeks after planting.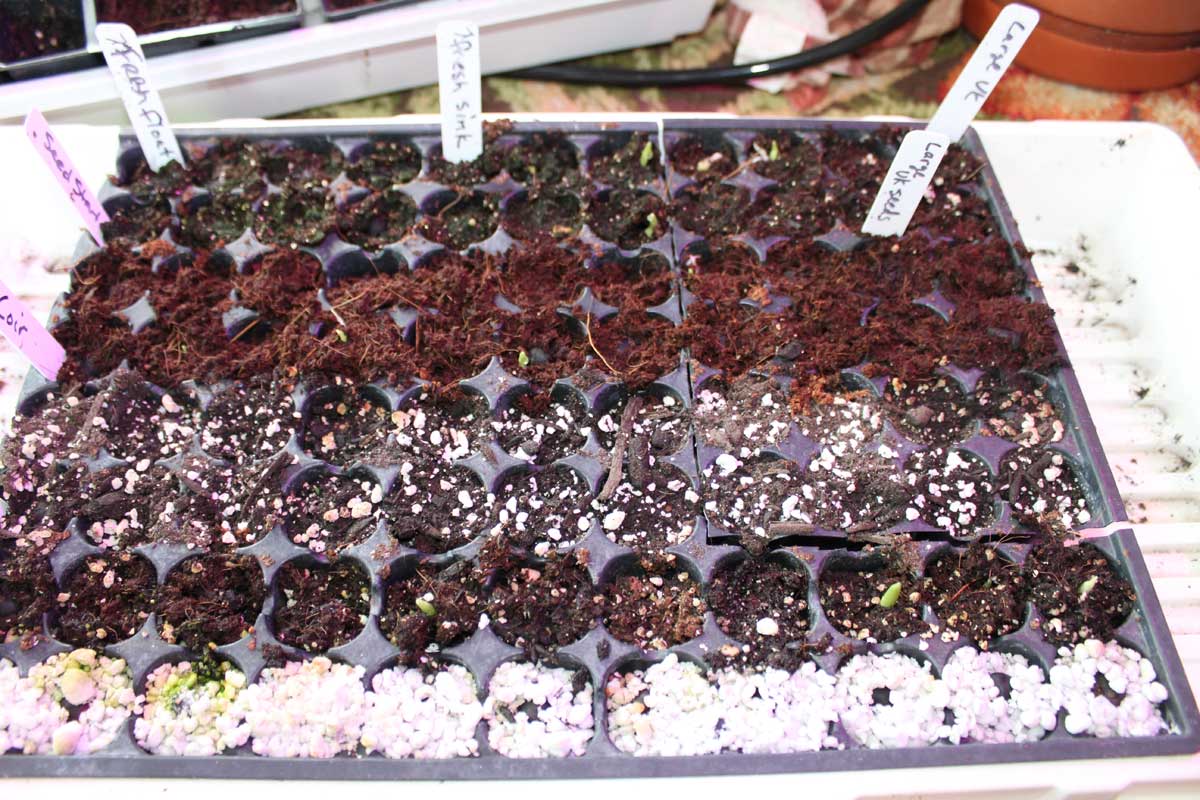 A week later.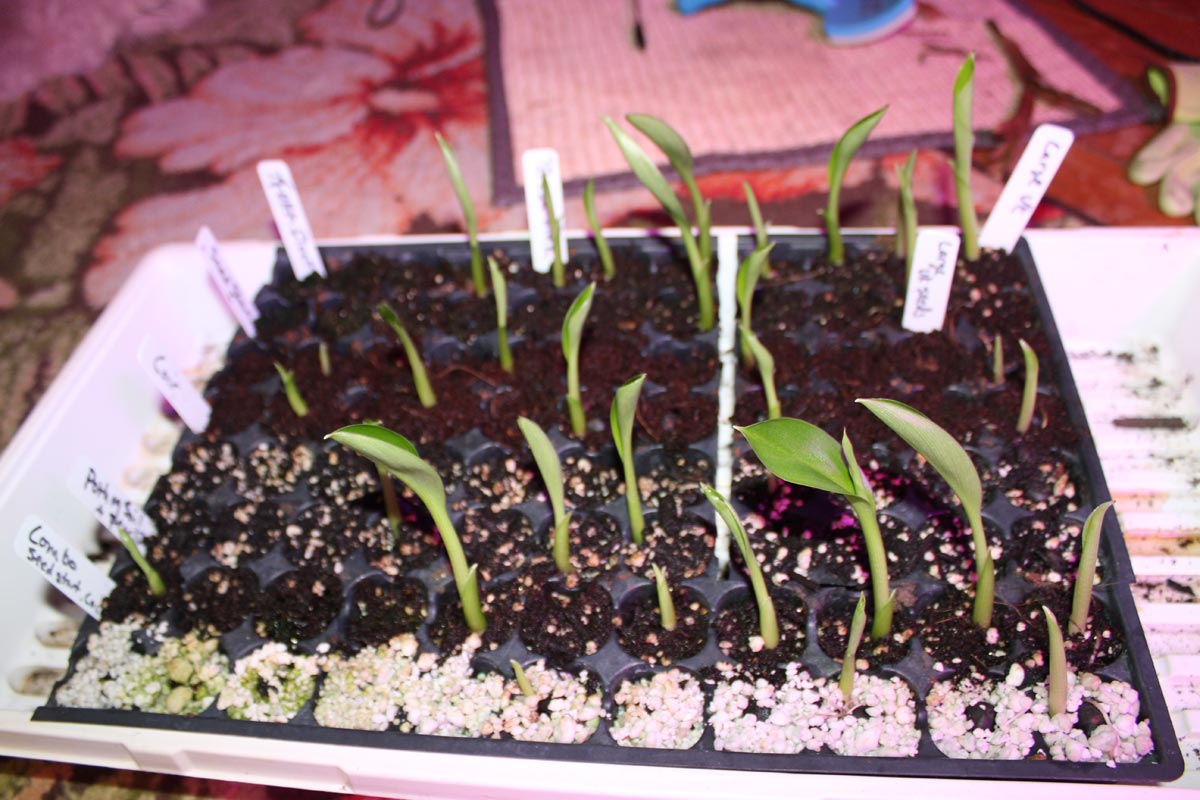 The ones in the green container were soaked for 2 weeks. I've already transplanted a bunch from the left tray.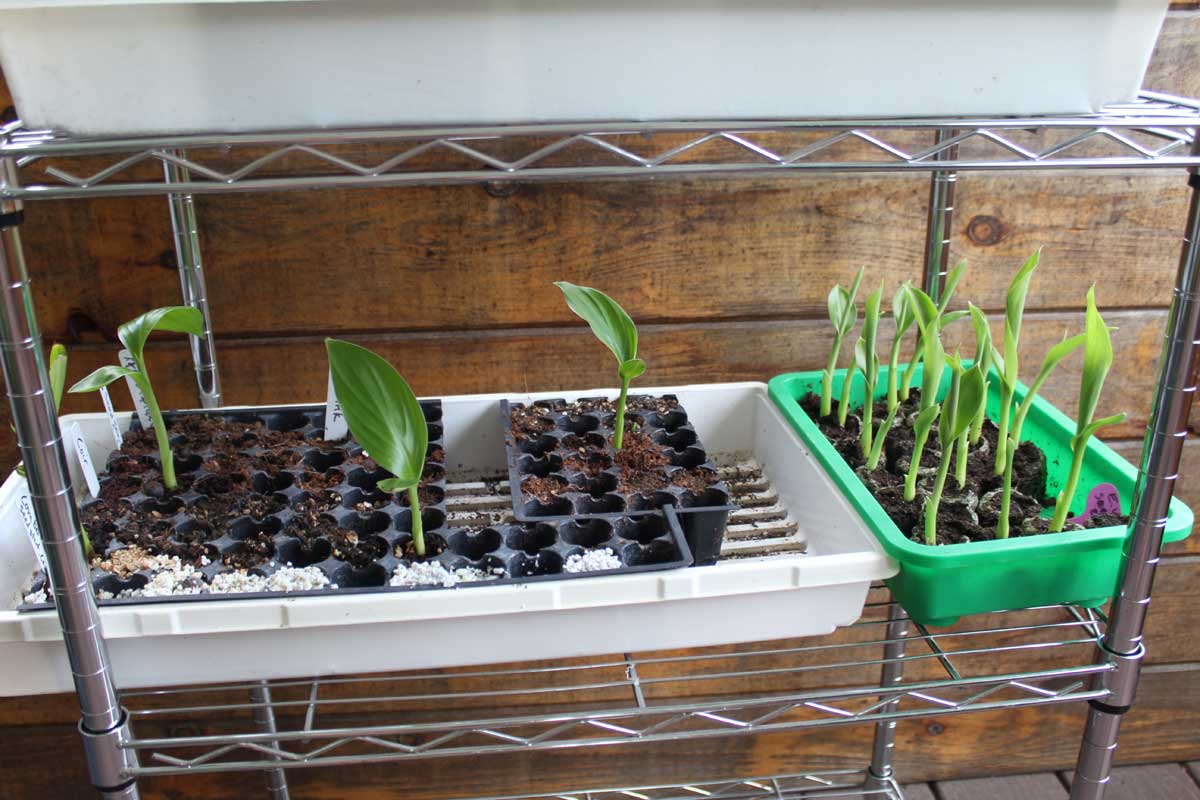 and last week.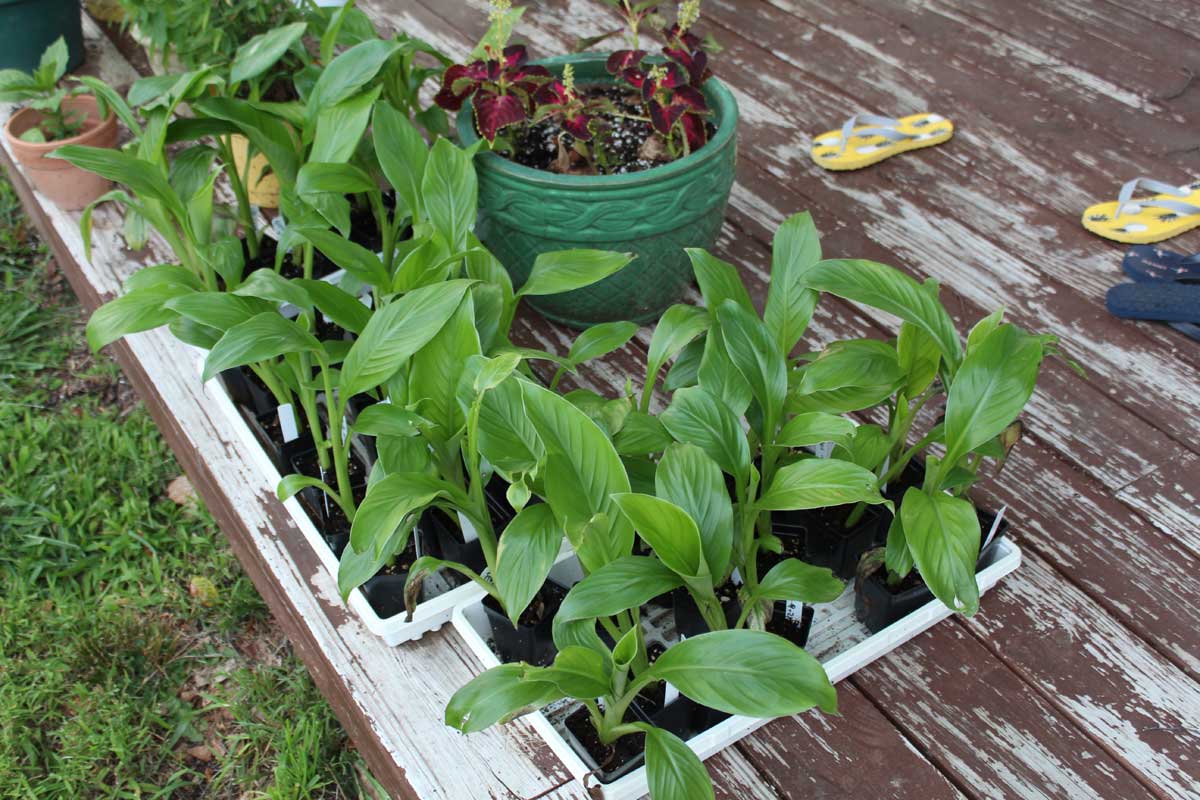 I've put some in my flower beds to see what happens and how they dig up for the winter.
I hope this helps someone out or at least is fun to read.
And special thanks to Peter for offering them and letting me experiment. I hope I have some luck with other kinds and I'm still hoping for a Glaucum. I do have some seeds from India but they took so long to get there I'm sure they are old -- but I'm trying anyway.