RED
Castor Bean Seeds!
Picked today from my lovely plants.
About 50 seeds up for grabs. For
SALE
or for
TRADE!
5 seeds for $1.50 or for trade! DISCOUNT. Must get rid of by wintertime!
B-E-A-UTIFUL tropical foliage, and stuning blooms.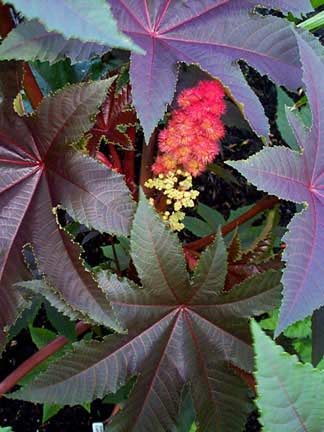 Picture thanks to
www.texasriviera.com
The seeds have quite and interesting look too!
Picture thanks to
www.mysticseeds.com
If trading, I am interested in all tropical foliage that I dont have. If you don't have anything, we can work something out!
Happy growin!!!!