| | |
| --- | --- |
| momoese | 09-04-2013 05:49 PM |
---
The Little Bunch That Could

This is a small FHIA 18 bunch that bloomed during winter, then was beat up by the winter temps and winds. It survived with only two leaves left, one standing tall the other folded down against the p-stem. I left it alone and they just sat there with fingers the size of a pencil for what seemed like forever. Then with the late spring I noticed some growth, not much but a little. Now over the summer they have sort of filled in and are ripening. The size is maybe half what a healthy FHIA 18 bunch is. I'll probably taste them tomorrow.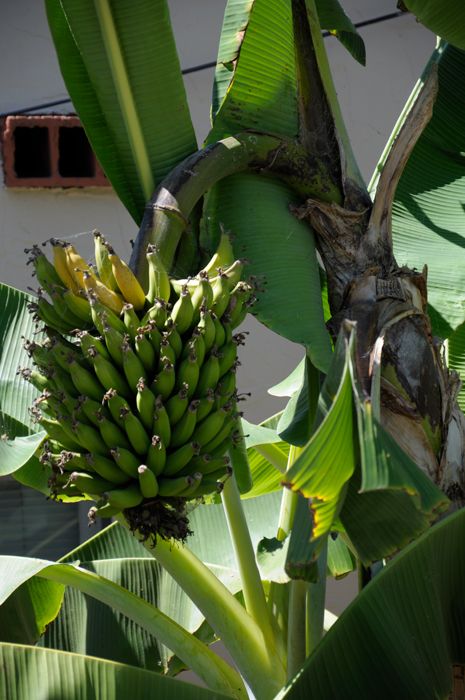 | | |
| --- | --- |
| blownz281 | 09-05-2013 10:10 AM |
---
Re: The Little Bunch That Could

Thats awesome!
All times are GMT -5. The time now is

05:44 AM

.
Powered by vBulletin Version 3.6.8, Copyright ©2000 - 2022, Jelsoft Enterprises Limited.

All content © Bananas.org & the respective author.